Arriving at the cost and other implications of DDoS Attack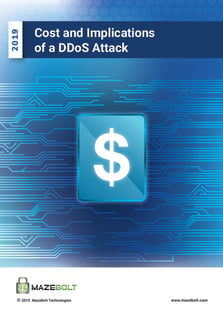 A DDoS attack can leave serious business impact on enterprises. There are immediate, short-term, and medium term measures organizations need to undertake to ensure that they have successfully dealt with a DDoS attack.
This whitepaper dives deep into the major factors to consider when attempting to understand the implications of a DDoS attack and how enterprises should evaluate the same to ensure minimum disruption and damage.
Takeaways from the guide are :
Immediate, short term and medium term measures to retaliate DDoS attack.

Hidden costs involved in DDoS attack.

Industry and several other factors to consider when measuring the impact of DDoS attack.