Proactively eliminate DDoS vulnerabilities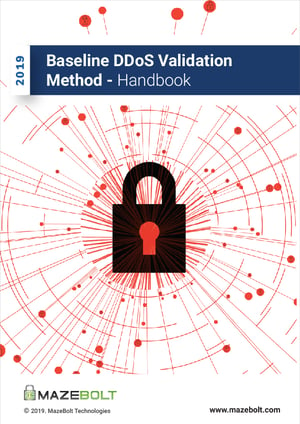 You are vulnerable. That's a given. By the time that DDoS attack strikes, it may be too late.
MazeBolt has been helping large organizations to proactively strengthen their DDoS Defenses.
This handbook takes a closer look at how to proactively defend against Layer 3, Layer 4 and Layer 7 DDoS attacks. Download BaseLine DDoS Validation Method Handbook that explains different techniques available to validate DDoS defenses.